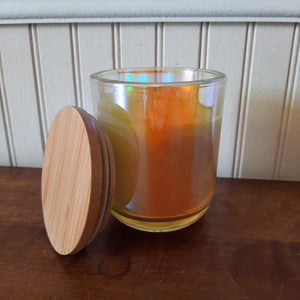 Ascension: Uplifting Energy Healing Candle I'm so excited to introduce our newest candle! A truly high-vibe creation, this uplifting luxury candle features fragrance notes of jasmine and neroli to help ease depression, grief, and anxiety, all the while connecting you more directly with Source and the realm of infinite possibility. Sold in a premium heavy-weight jar with an eco-friendly bamboo lid, this candle's secret is revealed when you light it and the glass transforms into a breathtaking prism of color. It can be beautifully repurposed as a decorative jar after your candle is finished burning. As with all Third Eye Candles, Ascension is...
---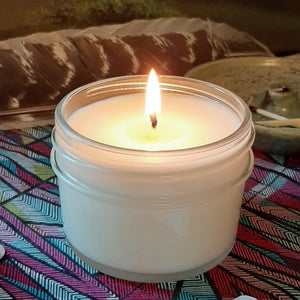 The act of lighting a candle is a meditation in itself. It gives us the chance to pause in stillness for a moment and watch the flame come to life.
---
• candles • healing • reiki • summer • tomato leaf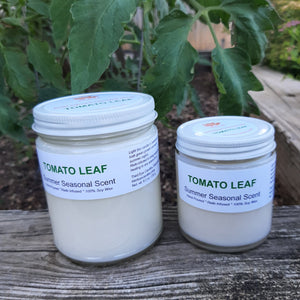 SUMMER SEASONAL SCENT -- Tomato Leaf Light this candle in celebration of lush green growth and warm summer nights. It really does smell like tomato leaves, with a fresh, herbal finish! Available for a limited time by preorder only, June 19 - 26. Candles will ship on July 2. https://thirdeyecandles.shop/products/tomato-leaf
---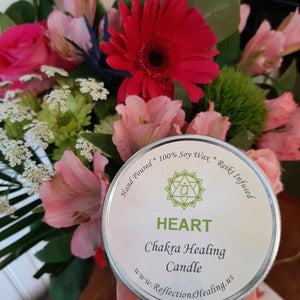 A gift from the heart, for the heart. Valentine's Day Special: 30% off three of our most popular products, all designed to open your heart to more easily FEEL THE LOVE! (Discount added at checkout.) Heart Chakra Candle: Balance your HEART to feel more giving, compassionate, and joyful. Steady Roller Blend: For emotional balance and clarity. Clean and Clear Energy Clearing Spray: Instantly clear your aura and the space around you to release the thoughts, emotions, and energies that weigh you down.
---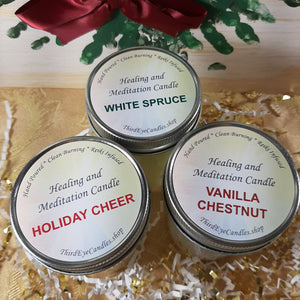 Capture the warmth and peace of the holiday season with our limited edition holiday scents: White Spruce, Holiday Cheer, and Vanilla Chestnut.